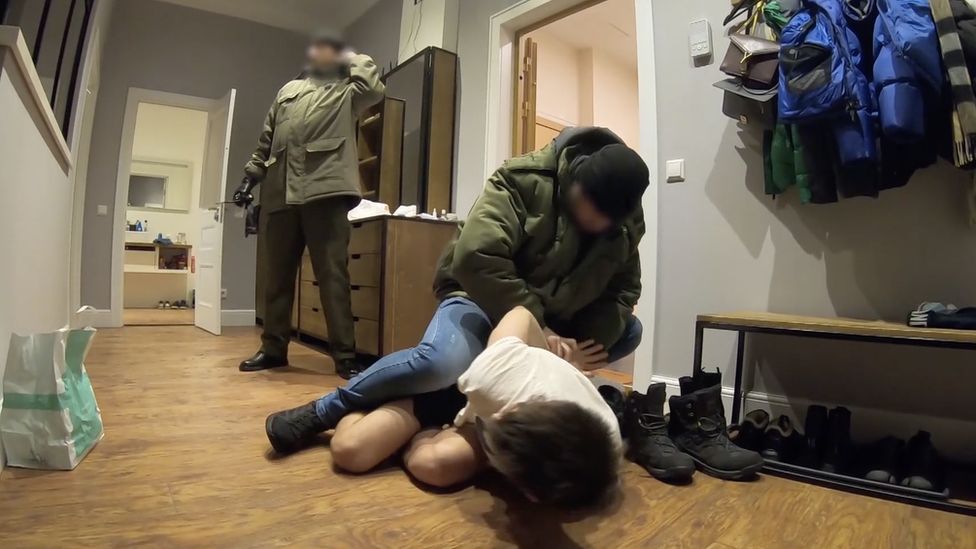 Authorities in Russia say they have dismantled the ransomware crime group REvil and charged several of its members.
The United States had offered a reward of up to $10m (£7.3m) for information leading to the gang members, following ransomware attacks.
Russia's intelligence bureau FSB said the group had "ceased to exist". However, it does not appear that any Russian members of the gang will be extradited to the United States.
The agency said it had acted after being provided with information about the REvil gang by the US. According to the Russian state news service Tass, REvil "developed malicious software" and "organised the theft of money from the bank accounts of foreign citizens".
The FSB said it had seized more than 426 million rubles (£4m), including about £440,000 worth of crypto-currency. It also seized more than 20 "premium cars" which had been purchased with the proceeds of crime.