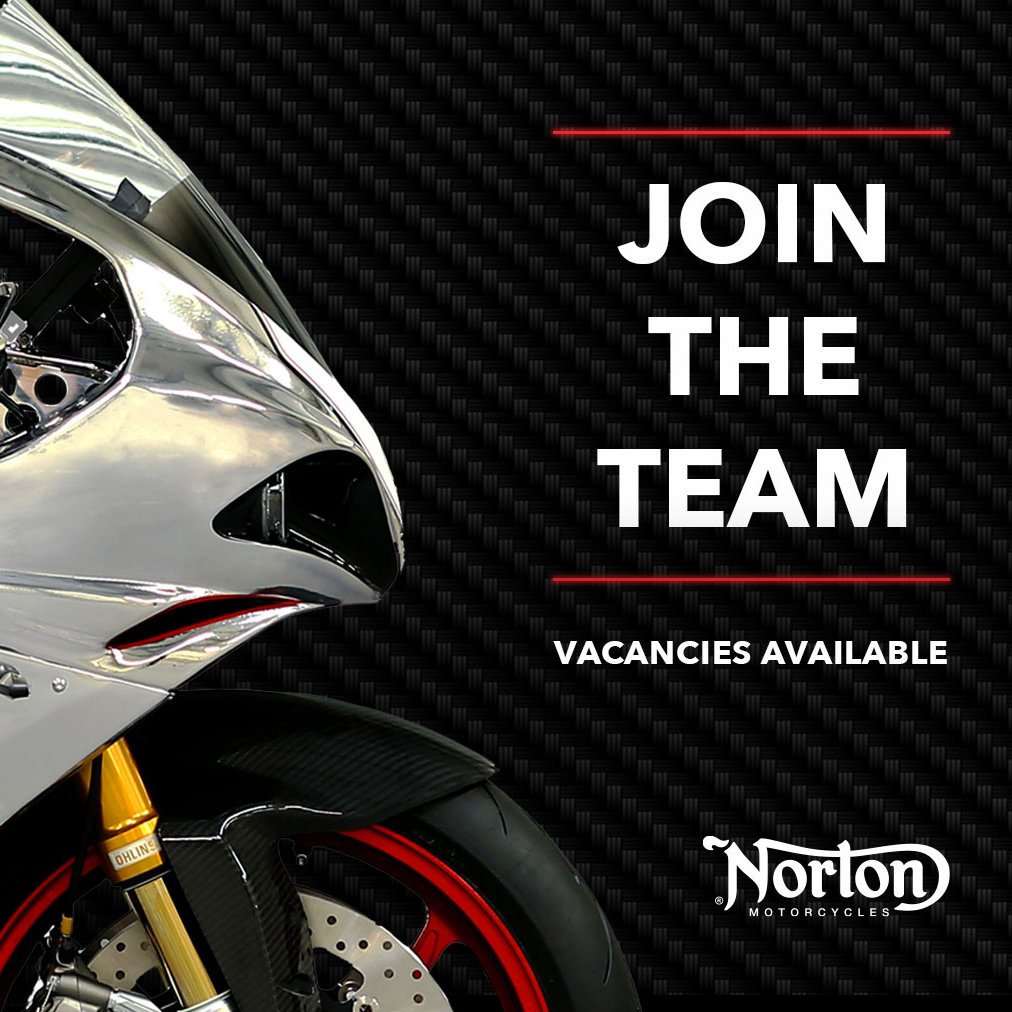 The new owners of Norton are wasting no time in getting up to full strength with job adverts for 15 roles posted on their website. The brand, now owned by Indian company TVS, are on the hunt for people to fill a range of engineering and admin roles including a quality manager, senior design engineer and principal powertrain engineer.
"We have begun the process of planning for the restart of the business and are looking to both fill some existing vacancies and add to the capabilities of the organisation," Norton's interim CEO, John Russell, told MCN.
This intake will grow the headcount of the business by over 25% from the 55 members of staff it had when TVS took over, and it doesn't sound like it will be the last expansion either.
Russell added: "The roles we are recruiting are across the organisation, engineering, operations, sales, marketing and service. Initially we are looking to fill around 15 posts and will be looking to further rounds of hiring as we grow Norton to its full potential."