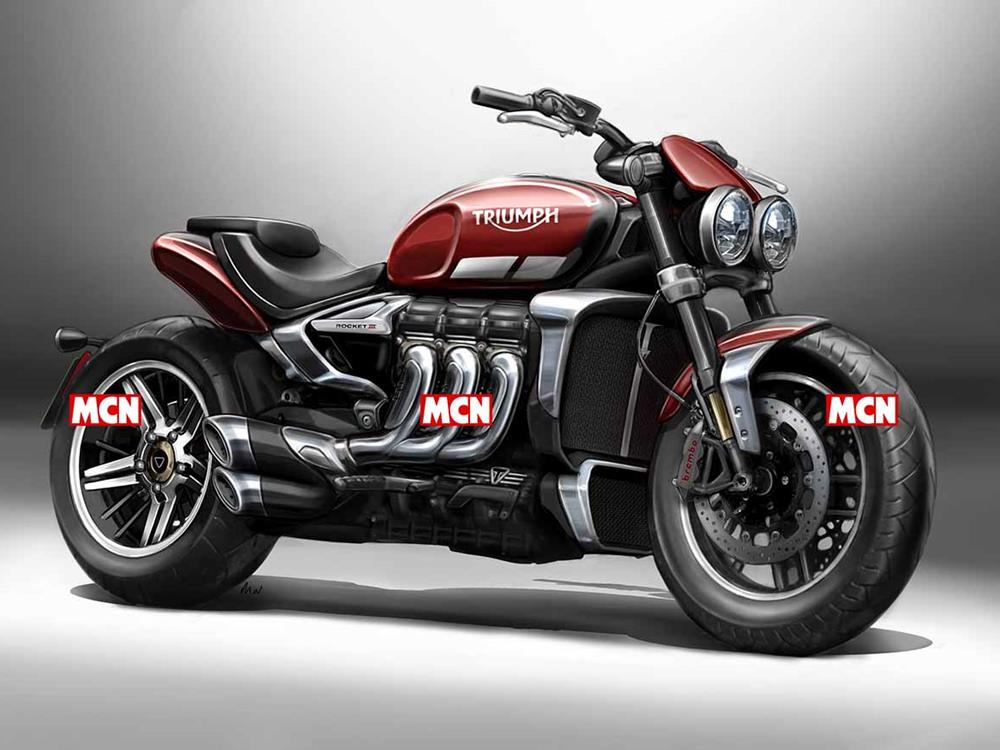 Triumph will release an all-new Rocket III in 2019, and the styling and spec suggest it will be a serious weapon, aimed at kicking Ducati's new Diavel squarely in the V-twin.
This official Triumph design sketch was revealed to dealers at Triumph's annual conference in late October, swiftly followed by a pre-production test mule being briefly ridden across the stage.
But despite the firm releasing a raft of new models since, there has been no official public confirmation of the return of the Rocket III. However, MCN has learned that the new bike is scheduled for release in 2019, and will boast class-defining performance figures.
When revealed to dealers at the closed-door event in October, Triumph claimed the new Rocket III would deliver in excess of 180bhp from its new 2.5litre inline triple engine - which we expect to then be rolled out through a whole range of new Rocket models.